It's a question that's googled a lot! What are the top fake tans for pale skin? It's hard to answer that question without a lot of research and trying out a few products. And that's exactly what I've done. I can't sit in the sun for very long with my fair skin as I would end up like a lobster. So I have to dowse myself in 30-50 SPF in hot weather. Also I wear a 20 SPF daily to prevent any sun damage to my face. So the only way I can tan safely is through the fake variety. I've tried quite a few over the years, so I've whittled it down to my top three, all of which have merits to recommend them.
1. Moroccan Tan (€26.95, stockists nationwide)
This is a new discovery for me. I have been trying the airbrush type which goes on with colour that develops over several hours. The formula doesn't smell, and it also dries very quickly if you want to apply in the morning as opposed to night time when I always do mine. I got a good five days out of this tan without re-applying and it wore off nicely without any patches. The only thing to watch out for is the amount of product that comes out of the can when you spray it. I ended up spraying it onto a mitt and then applying it. I found this allowed me to blend the product evenly but also end up with a nice natural colour and not one that was too dark on my skin tone. It's quite wet, so beware that it needs to dry before you dress.
2. St. Tropez Dry Oil (€33.49 in Boots)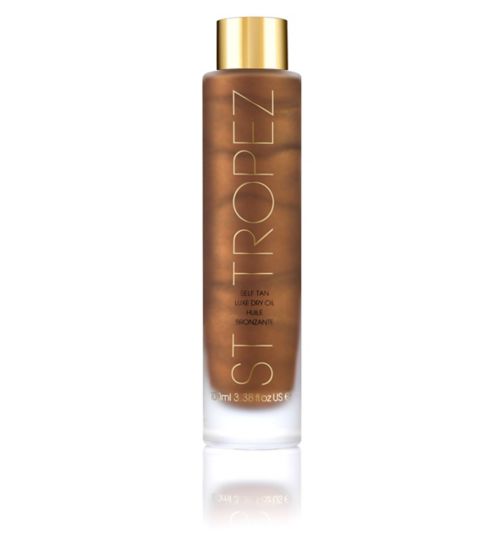 The texture of this is what had me buy it in the first place. It looks like liquid gold in the bottle; and after a good shake it mixes up nicely. Apply this oil using a mitt to get it nice and even. Unlike it's counterparts, the oil smells incredibly nice and goes on with a glow rather than a very deep mud like colour. It dries almost instantly and the colour is very very natural with a nice luminous finish. It does come out of the bottle in very small amounts so it might take a little longer to to an all over tan. But the colour is worth the wait.
3. Cocoa Brown (available nationwide, €7.99)
This is probably the best Irish business story to be told in terms of beauty product development. The genius that is Marissa Carter came up with a great tan formula that suits all skin types. It goes on easily with a mitt, blends perfectly, and the best part? It's incredibly affordable. It does dry very quickly so make sure you blend it in quickly. I like the smell of this one too thanks to the floral notes in it. I used the regular formula, but there is a dark version too depending on the colour you want to achieve.