We have been saturated with festival fashion guides but this post has a difference! If you go down to Castlepalooza your sure of a big surprise. On Sunday August 3rd, the festival will host Ireland's first fancy dress festival day! Yay! The theme for the first year of this spectacular idea, is Kings and Queens, so a few things to bear in mind when planning your outfit!
1) You can go as Will and Kate (and George) if you want
I reckon this one is easy! Kate loves high street fashion so don a long brown wig, a Reiss dress and you are good to go. The baby George look a like might be a problem though…
2) Game of Throne characters are not the most original idea
You see aside from the fact it's great inspiration, there aren't actually that many kings and queens in it! Robert Baratheon is one, or maybe Daenerys whats-her-name, yer one with the dragons, yeah she could be a good one. But honestly, check the characters' backgrounds, they may not be royalty!
3) Crowns are welcome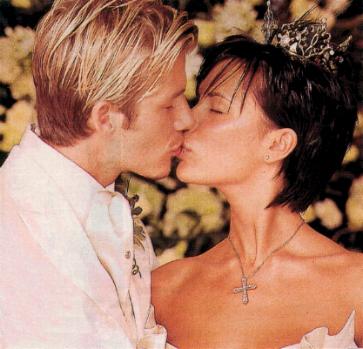 Victoria Beckham wore a crown on her wedding day, so that makes crowns ok. Maybe just wear it with a better dress than VB did.
4) Tigers on a gold leash and everything Lorde said
You can bring your tiger if you want but I reckon someone from Health and Safety might take issue with that. Or you could wear some gold teeth and hold a bottle of Grey Goose?
5) Lord Disick is royal
Scott Disick is a Lord! So that makes him an authorised source of inspiration. Ok, I dare someone to go as him and also dress up all their friends as members of the Kardashian family.
The bash will conclude with a royal Coronation ceremony for the best King and Queen who will each be granted a Golden Ticket pass for the entire Centre Stage 2015 festival line up, a Vodafone handset and VIP camping at Castlepalooza festival 2015.